Intro to Cupcake Decorating
Wednesday 9:45 – 11:45 a.m.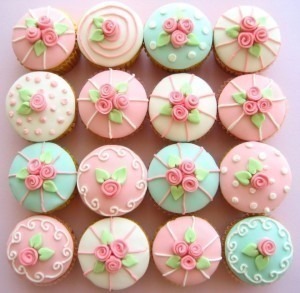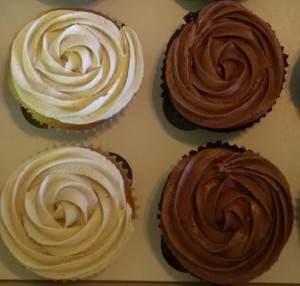 Childcare Room 2
Have you ever asked yourself how they make that high icing swirl or rosette on top of a cupcake? Have you always wanted to bring "fancy" cupcakes to a potluck dinner? Did you ever want to serve iced cupcakes just to avoid the mess of slicing a cake? Then Intro to Cupcake Decorating is your answer.  In this class you will learn the basics — starting with how to prepare and handle a piping bag, how to colour buttercream, and how to create decorations using several techniques and piping tips. You will also learn how to cover cupcakes with fondant and create professional decorations for every occasion or holiday.  Each class, the instructor will supply a couple of freshly baked cupcakes and some delicious buttercream icing for you to use to create a masterpiece to take home after class.
A consumable fee of $10 is payable to the instructor at the first class.
Participants will also need the following supplies (approximate cost $20) available at such stores as Walmart, Bulk Barn, Ares, Accessories Rose Blanche, Michaels: Angled spatula (also know as an offset spatula), 2 couplers, Flower Nail, Piping tips: #3, #12, #16, #21, #47, #104, #233, #81, #1M.
Other materials needed: small rolling pin, small sharp knife, scissors, 2 small paint brushes, and a Tupperware container or box to bring your project home each week.
Instructor: Italia Saveriano, Member of West Island Cake Club
---