Get to Know Your Car
Monday 7:00 – 8:00 p.m.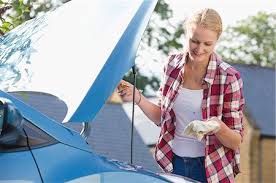 Childcare Room 2
Here's a course designed to educate and empower! Steve Fortin will help us acquire a basic understanding of our automobile's systems. Topics will include roadside troubles — be prepared and don't get taken for a ride; smells — what to look out for; what's leaking; know your limits; good parts/bad parts; tires and tire pressure; car symptoms; what all those dashboard lights mean; and much more. Participants are encouraged to bring their vehicle's owner's manual to the first class.
Please Note: There is no class October 9 (Thanksgiving). The last class is on November 13. This is an 8-week course.
Please Note: The WIWC's free childcare service is not available during evening courses.
Instructor: Steve Fortin, Garage Real Fortin

---