Let's Improvise!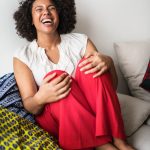 Wednesday 7:00 – 9:00 p.m.
Childcare Room 2

In this course we will explore the fun, bold, and unrehearsed world of improvisational acting. Together, we'll look at techniques for sharpening your reflexes, creating characters, and opening yourself up to new experiences. The idea of stepping onto a stage and coming up with lines on the fly can seem overwhelming, but this class takes the stress out of performing. Here you'll learn how to keep your cool in fast-paced games, how to find your voice (and have it heard), and how you can incorporate these skills into your everyday life. Over the duration of the course, students will learn stage terms, character building, and a variety of improv games to help boost confidence and encourage team building. Upon completion, students will know how to perform a full comedic sketch using audience suggestions and their unique creative talent.
Important information:
This course begins on January 22. There is no class on February 19 and March 4. The last class is on March 11. This is 6-week course.
Instructor: Mary Vuorela, 20 years experience in theatre and improv, John Abbott College, ASM, Hudson Village Theatre
---