Life Lessons from Legendary Women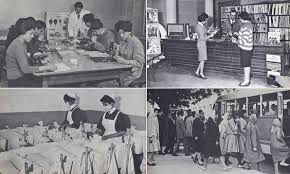 Monday 9:30 – 11:30 a.m.
Childcare Room 2
History has documented the lives of women in love and war, adventure and survival, triumph and loss. Some prevailed, while others did not.  Some offer extraordinary inspiration and motivation for their own generation and each that has followed. Others offer cautionary tales. What could we learn from each?   Regardless of their outcome, there is a life lesson embedded.  In this discussion class, we will examine the life of a different legendary woman each week, revealing what their attitudes, beliefs and choices are still teaching us today.
Please Note: There is no class October 10 (Thanksgiving). The last class is on November 28. This is a 10-week course.
Instructor:  Ann Papayoti, B.A. Communications, CPC (Certified Professional Coach), ELI-MP (Energy Leadership Index – Master Practitioner)
---