Life Mapping for the New Year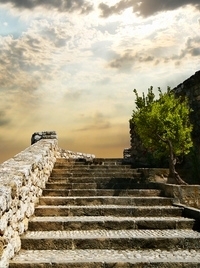 Thursday 9:30 – 11:30 a.m.
Upstairs Classroom
It's a new year, so take control of your destiny by charting the course for where you want to go.  When you first see it, you believe it!  Want to move from your current state to a new reality?  Or perhaps a higher purpose?  Where would you like to be and what would you like to have accomplished one year from now? Dream big, create a picture of it, and actively move in that direction by designing your own map to guide the actions that will lead you there. We will chart the paths we have taken that have led us to where we are now. Then we get ready to go where we want from here!
Instructor:  Ann Papayoti, B.A. Communications, CPC (Certified Professional Coach), ELI-MP (Energy Leadership Index – Master Practitioner)
---