Living Wisdom Circle
Friday 10:15 – 11:45 a.m.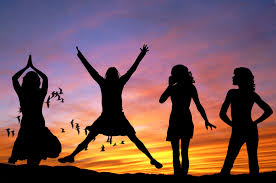 Upstairs Classroom
Join this inspiring and uplifting gathering designed for learning, sharing knowledge and wisdom, and supporting one another in the quest for greater well-being. Topics to be addressed include happiness, health, nutrition, relationships, abundance, gratitude, simplicity, and spirituality. Together, the class will explore and experience a variety of practical tools, which include affirmations, intention setting, mantras, guided meditations, and visualizations. There will also be opportunities to dance, sing, and have fun! Please wear comfortable clothing and bring a notebook, pen and water bottle.
Supplies Needed: Please bring a poster board for the last class.
Please Note: There is no class November 10 (WIWC Event). The last class is on December 1. This is a 10-week course.
Instructor: Sylwia Dyjak, B.A. Human Relations (Concordia University) & The GROOVE™ Facilitator
---