Living Your Life with Emotional Intelligence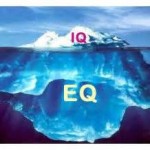 Learn how to strengthen your emotional intelligence (EI) with this 8-week support group. Topics covered include the five aspects of EI; why we act-react in various situations; the role of the past; and how we share our feelings with others. Come share your personal reflections and challenges, participate in group discussions, and learn how to use your EI skills in different aspects of your life. The group is facilitated by Yasmina E. Jimenez, founder, coach and speaker at M.Y. WORK-SHOP and senior business coach at The Achievement Centre of Montreal.
Meetings will take place on Wednesdays from 7 to 9 p.m. starting on April 13.
The groups are free of charge, but donations are welcomed. Registration is required. To join a group, please call the Women's Centre's Outreach Line at 514-781-8529 or e-mail outreach@wiwc.ca. Space is limited. Meetings take place at the West Island Women's Centre, located at St. Columba-by-the-Lake Church, 11 Rodney Ave., Pointe-Claire. (Please use the Vincennes Ave. parking lot entrance.)
---