Map Your Journey to Reach Your Goals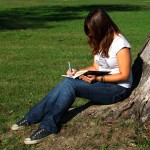 Trying to find direction in your life? Join this 8-week support group to discover yourself, find out what you really want to accomplish, and navigate the path to achieving your dreams. Learn how to recognize and break down the barriers within yourself and in your life that are preventing you from achieving these goals. This support group uses unique tools to help you structure the pathway to your accomplishments. You can apply these same methods to many other situations in your life.  The group will be facilitated by Khnsa Khera, B.Sc. (Psychology). 
Meetings will take place on Tuesdays from 7 to 9 p.m. starting on September 29, 2015.
The group is free of charge; however, donations are kindly welcomed.  Registration is required.  ** Please note that participants will be limited to attending no more than two support groups per year.** To inquire about joining this or any other support group, please call the Women's Centre's Outreach Line at 514-781-8529 or e-mail outreach@wiwc.ca.  The West Island Women's Centre is a Centraide-supported agency located at St. Columba-by-the-Lake Church, 11 Rodney Ave., Pointe-Claire. (Please use the Vincennes Ave. parking lot entrance.)
---