Spring Dates to Remember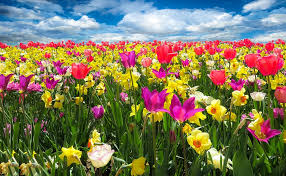 It is time to start planning for the Women's Centre's upcoming spring session!
The spring Session takes place from April 16 to June 15, 2018 (9 weeks) There are no classes and the Centre is closed on May 21 (Victoria Day).
See below for important dates and times:
Week of March 5
The Spring 2018 Course List will be posted on our website. Registration forms will be emailed to members (and mailed to those without an email address).
Thursday, March 8 at 3 p.m.
Tell your friends! This is the deadline to become a member and be eligible to pre-register for the winter session. You may now purchase your membership online!
Tuesday, March 13 from 1-3 p.m. and 6-7 p.m.
Join us for our Spring 2018 pre-registration sessions (current members only).
Wednesday, March 14 to Wednesday, March 21 at 3 p.m.
Pre-registration continues for current members during office hours (8:30 a.m. to noon and 1 to 3 p.m.) until March 21 at 3 p.m. Members who do not register by this time will need to wait for open registration (March 22 at 1:00 p.m.).
Thursday, March 22 from 8:30 a.m.-1:00 p.m.


No registrations will be accepted

as we are preparing for open registration.
Thursday, March 22 from 1-3 p.m. and 6-7 p.m.
Open registration day: Non-members are invited to join the Centre and register for the spring session.
---