Mental Upgrade 2.0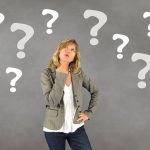 Wednesday 7:00 – 9:00 p.m.
Upstairs Classroom
In this course, we will begin by looking at the human brain and how it impacts our decision making. We will discuss how actions together with mindset beget results in our lives, as well as how our perceptions hold us back. Participants will embark on a journey to discover their Life Purpose through identifying their unique abilities, meaning and passion with the ultimate goal of manifesting abundance in their lives.
Important information:
Please note that this is a 9-week course.
Please note that the WIWC's childcare service is not available during evening courses.
Instructor: Colleen O'Connell, B.A., Certificate in Human Resources, Certified Life Coach
Register for Mental Upgrade 2.0.
---