Mindful Eating
Monday 9:00 – 10:30 a.m.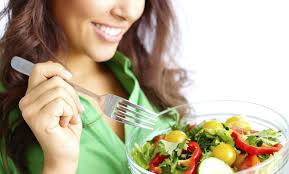 Childcare Room 2
Do you turn to food every time emotions run high? Have you tried all the latest diet trends and found they have either worked for a short time or are too hard to follow long-term? Do you feel you have an unhealthy relationship with food? That is, do you find yourself using food to comfort yourself or eating until you're too full and feel sick? Do you have a hard time controlling your portions or don't know when to stop eating?
This program will allow you to improve your relationship with food without going through a diet, eliminating entire food groups, following meal plans or keeping food journals.
Please Note: There is no class October 9 (Thanksgiving). The last class is on November 27. This is a 10-week course.
Instructor: Zeina Khawam, Registered Dietitian, member of  l'Ordre professionnel des diététistes du Québec (OPDQ) and Dietitians of Canada
---