Mom & Tots Zumba® (4-5 yrs)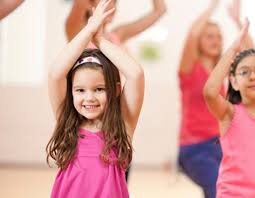 Fall 2017: This class has been cancelled.
Tuesday 1:00 – 1:45 p.m
Gym
A fun, light exercise class where children and their moms get the chance to be active and jam out to their favourite music. Together you will enjoy dance routines from around the world and discover how easy it is to combine simple dance moves with fitness-based movements. The class will feature kid-friendly routines where we break down the steps; games; activities; and cultural exploration elements. It's a fun way to bond with your child and get active together through playful, creative, and celebratory experiences.
Please Note: There are no classes October 17, 31 and November 28 (WIWC Events). The last class is on December 5. This is a 9-week course.
Instructor: Donna Morris, Zumba Basic®, Zumba Step®, Zumba Kids and Zumba Kids Jr
---