New for Winter 2014!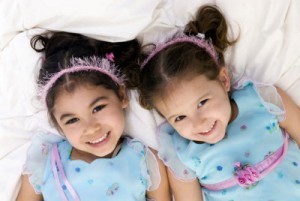 Expanded PED Day Childcare
Starting this winter, members can now sign up their school-aged children for childcare on school-level PED days in addition to board-wide PED days. For more information about our PED day service, please consult your Member's Guide.
The Occasional Childcare Pilot Project
In an effort to adapt to the changing needs of our membership, the Women's Centre has initiated a pilot project that expands the availability of our childcare service for occasional use.
Members now may request temporary childcare for children from birth to 8 years not registered for our childcare service for the following reasons:
 When the child's usual activity/childcare arrangement is not available. Possible reasons for this occasional use include a preschool holiday; a daycare holiday; or the temporary unavailability of the usual childcare arrangement. Members are encouraged to request the childcare service on an emergency basis and only when no other childcare option is available
 When the child is the younger sibling of a child participating in a course on his/her own at the Centre.
 Rules:
The service is only available for current members for their own children while they are either participating in courses or waiting during a children's course at the Centre.
The member must remain on the premises at all times while her child is in childcare.
The child must be 8 years of age or younger.
Sick children are not accepted in the childcare service and those deemed sick upon arrival will be turned away. If the child is sick on the day he/she is registered for occasional childcare, then the spot must be cancelled. If the member does not cancel the spot, a $1.00 donation per child will be requested.
Spaces will be filled on a first come, first served basis and will depend on childcare availability.
 How to Register:
E-mail Childcare Supervisor Iva Rooney at iva.rooney@wiwc.ca the evening before or between 7 and 9 a.m. on the day you need the childcare.
You will receive an e-mail response from the childcare supervisor on the morning of the requested day. Remember that we can only accept your child if there is space in childcare at that time.
You will need to complete an "Occasional Childcare Registration Form and Waiver" when you drop off your child.
You are requested to pay a suggested donation of $3 for the first child and $2 for each additional child.
---