Update: Road Work on Rodney and Vincennes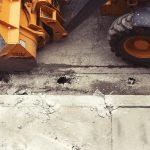 Starting the week of May 8, the road construction work will begin in earnest, with the removal of asphalt on Rodney and Vincennes as well as the start of excavation on Vincennes starting from the corner of Mount Pleasant.
Street parking is allowed on Vincennes south of Mount Pleasant and north of Belmont, as well as on Belmont and Mount Pleasant.  Please remember to check signs for any exceptions. We will give progress updates through email and Facebook as information becomes available.
Happily, once the project is complete, we will have sidewalks on both Vincennes and Rodney, creating a pedestrian-friendly environment.
---