Nurturing Healthy Relationships and Happy Lives – Fall 2018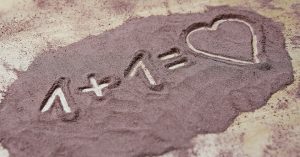 What are relationships? How can we create and maintain healthy relationships? What do healthy relationships 'look like' in different contexts? This discussion-based support group will allow us to explore together answers to these questions while giving us the space to reflect on ourselves.
We will learn about establishing  our own values, limits and identities as well as gain information and tools related to communication, boundaries and conflict resolution. This group is open to all women who are interested in this topic: whether you are seeking tools to improve existing relationships, want resources and information to support loved ones, are making a fresh start in the dating scene, or hoping to connect and learn from the diverse experiences of others. We welcome your presence and participation!
Anuska Martins a Primary Worker for Auberge Transition and holds has a Professional Master of Education from Queen's University, B.A. degree with a major in Human Relations and a minor in Interdisciplinary Studies in Sexuality from Concordia University
Meetings will take place on Mondays from 7 to 9 p.m. beginning September 24th, 2018.
The group is free of charge, but donations are welcome. Registration is required. To join the group, please call the Women's Centre's Outreach Line at 514-781-8529 or email  outreach@wiwc.ca. Space is limited. Meetings take place at the West Island Women's Centre, located at St. Columba-by-the-Lake Church, 11 Rodney Ave., Pointe-Claire. (Please use the Vincennes Ave. parking lot entrance.)
---