Nutrition: Stop Ageing Now!
Tuesday 9:00 – 11:30 a.m.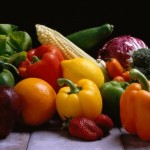 Upstairs Classroom
This class is for you if you would like to learn how to use nutrition to slow down the hands of time. New research tells us that what you eat plays a key role in slowing down the ageing process by greatly reducing the incidence of heart disease, type 2 diabetes, cancer, macular degeneration, and other diseases and conditions. The goal of this class is to help you understand how the ageing process is affected by nutrition and lifestyle, and then help you to develop your own tool box of strategies to use in different circumstances. Using the nutrition information that we learn, you will be encouraged to develop your own personal action plan and put the plan into action. Through journaling and group discussion, we will continue to refine strategies and goals. Participants are advised that access to a tablet, android phone or computer would be helpful, either during class or at least for review at home.
Instructor: Kim Arrey, RD Dietitian/Nutritionist, member of the Order of Dietitians of Quebec, Dietitians of Canada, and the American Academy of Nutrition and Dietetics
---