There's still room in Nutrition: What to Feed Your Growing Child and Why
Friday 1:00 – 2:00 p.m.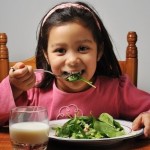 Upstairs Classroom
Lisa Pelling returns to offer a course to help guide mothers through their children's nutritional journey,  from infants to adolescents. The course will include an introduction of nutrients, growth assessment, and how to understand and interpret nutritional research and studies. Each class will include a presentation of material followed by a question and answer session. Individual classes will be dedicated to covering the nutritional requirements of a full-term infant; the issues of feeding a preschool child (1 – 5 yrs) and school-aged children (6 – 12 yrs); and the needs of adolescents and young athletes. An additional class, covering supplements, gastro and other questions, will round out the session.
Instructor: Lisa Pelling, B.Eng., B.Sc., P.Dt.
---