Free Seminar: Digital Consciousness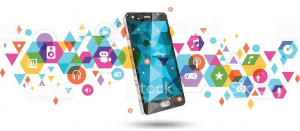 Tuesday, February 20, 2018
1p to 3 p.m.
The Women's Centre is happy to present a Digital Conscious Seminar. This free seminar will be focusing on different social media platforms, and how to use them for specific goals. The proper communication when using these forms of communication will also be explored. Twitter, LinkedIn, and other social media will be covered. The facilitator is Jennifer Gauthier. Register today!
Free childcare for preschool-aged children is also available, Please reserve your childcare spot by 3 p.m. the day before the seminar takes place by signing up on our website or by calling the office at 514-695-8529, or by e-mailing womenscentre@wiwc.ca.
---