Power to Nourish Your Lifestyle – Fall 2018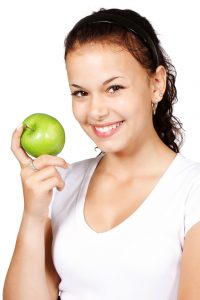 We are constantly bombarded by messages of 'what and when you SHOULD or SHOULD NOT eat', 'what your children MUST eat' and other anxiety driven messages! This discussion support group offers the exact opposite of anxious messages about food. Participants will find solidarity, acceptance and hope on your journey to honoring your body in peaceful and compassionate ways; and also infusing some fun back to the anxiety driven world of food! Let's encourage us all to laugh and play with our food!
 Come discover what hunger is trying to tell you! Learn how to better recognize your body's unique nourishment needs and ultimately learn about yourselves, your lifestyle, and your life! The format will be based on group learning techniques as in exercises, guided meditations/reflections, listening and empathetic support and time for questions. Handouts and reference information will always be provided to continue with your own learning and self-guided reflection. The group will be facilitated by Julia Wight, R.D, M.P.H., licensed Dietician.
Meetings will take place on Wednesdays from 7 to 9 p.m. beginning September 26th, 2018.
The group is free of charge, but donations are welcome. Registration is required. To join the group, please call the Women's Centre's Outreach Line at 514-781-8529 or email  outreach@wiwc.ca. Space is limited. Meetings take place at the West Island Women's Centre, located at St. Columba-by-the-Lake Church, 11 Rodney Ave., Pointe-Claire. (Please use the Vincennes Ave. parking lot entrance.)
---