Public Speaking – The Basics and More!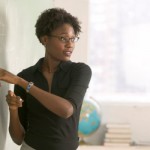 Thursday 7:00-9:00 p.m.
Childcare Room 2
The ability to communicate clearly and effectively is a desired life skill with application in the workplace and beyond. In a safe and fun learning environment, gain the tools to better communicate in small and large groups. Learn to formulate clear answers with increased listening skills! Express yourself with confidence. This course will explore all the steps required to do any type of presentation from beginning to end including generating and organizing ideas, writing a speech, and giving an effective presentation. Techniques to be covered include a foolproof model to organize your speech; the top three methods to generate ideas; how to memorize anything; how to effectively use voice modulation, eye contact, movement and hand gestures, as well as how to answer questions and provide great feedback. This is a very hands-on course where students will be encouraged to give both prepared and impromptu speeches in a safe, non-judgmental environment. Gain confidence to be heard!
Instructor: Nathalie Mailhot, ACB/CL Competent Communicator (Toastmasters International)
Please Note: THE WIWC's free childcare service is not available during evening courses.
---