Running: 5K and Beyond
Fall 2017 Session: This class has been cancelled.
Tuesday 9:00 – 10:00 a.m.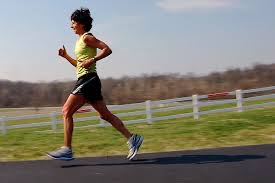 Outside — Meet on the grass on the north side of the building
This class is for those who have some running experience already and are looking to increase speed and/or distance and endurance or who just want to explore different types of running. During the course we will do several types of training runs (progression, tempo, intervals/Fartlek, hills, "off road" trails) and specific drills for muscle development. All of these can then be used in your regular runs to reach your goals! Class will run regardless of the weather; layered clothing is recommended.
Instructor: Hilary Jones, YMCA Individual Conditioning Instructor
---