Saturday Singing Group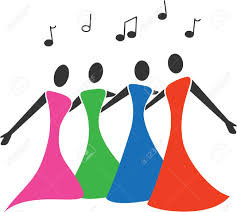 Saturday 10:15 a.m. – 12:00 p.m.
Upstairs Classroom
If you like to sing, why not join our singing group this session? We have a lot of fun working on many different styles of music in unison and two-part arrangements. We are very friendly and welcome all levels of musical ability. Singing in a group creates a special connection among people and you just might discover a new talent in yourself!
Important information:
The WIWC's childcare service is not available during Saturday courses.
There is a consumables fee of $5 payable to the instructor on the first day of class.
The last class is on March 21. This is a 9-week course.
Instructor: Wendy Tilson, B. Mus. (McGill University), B.Ed. (University of Toronto)
Register for Saturday Singing Group.
---