Start and Grow Your Own Business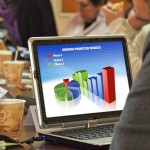 Tuesday 7:00 – 9:00 p.m.
Upstairs Classroom
This course is geared towards individuals wanting to start and grow a business. The individual sessions are designed to help participants through the necessary steps in making their business concept a reality through practical tools, insights, and models. Topics to be covered will include legal aspects, marketing, financing, and the business plan.
Instructor: Shant Kancachian, M.B.A. McGill University, Conseiller en Démarrage D'entreprises, Développement Économique West Island – CLD
Please Note: The WIWC's free childcare service is not available during evening courses.
---