Start Running! Couch to 5K Running Group 9 a.m.
Tuesday 9:00 – 10:00 a.m.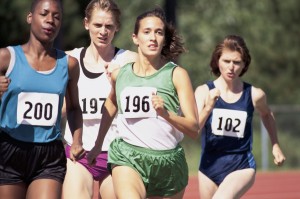 Outside — Meet on the grass on the north side of the building
Ever wanted to start running but not sure how? Ever wanted to run but think you can't? Signed up for a 5K race and wondering what to do next? This course is for you! Using run/walk intervals, the course will gently ease you into running and take you from being a non-runner or very beginner runner to a 5K-runner! Some running strength building exercises will be included as well as warm up and cool down/stretching exercises. This course will literally run rain or shine, so please dress appropriately. Remember, if you can walk, you can run!
Please Note: There will be no class on April 25 (WIWC Event). This is an 8-week course.
Instructor: Hilary Jones, YMCA Individual Conditioning Instructor
---