The Fall Session in Childcare
Welcome to all returning and new members to a new year in the WIWC Childcare where there is something for all ages!
Week 1 – I am an owl
It is an owl party all week where the kids will celebrate becoming OWLS by making name tags, owl crafts to take home and class.
Week 2 – All about Me
There will be important discussion and activities centered around the importance of " Me". the kids will able to show what is special about themselves through art, stories and discussion about favorite things. They are encouraged to wear their favorite colour for discussion.
Week 3 – Apples and Apple Trees
Apple faces and apple trees and apple treats.
Week 4 – Thanksgiving  Time!
Turkeys of all shapes and sizes and songs to learn for thanksgiving!
Week 5 – Harvest season!
Acorns and fall things to eat, collect and create! The kids will be encouraged to bring in leaves fo
Week 6 – Fall wreaths, leaf printing and more!
Squirrels and other animals making winter homes and gathering food.
Week 7 – Halloween week!
It is dress up days, music and decoration-making all week. Also there will be Prince and Princess days so dress up! Next up: Halloween Party on Tuesday October 27th, 1 to 2:30 in the gym! Don't forget to buy your ticket!
Week 8 – Animals gathering for winter.
We will look at the many animals that gather nuts and other food for winter!
Week 9 – Healthy Living and Poppies!
We will look at eating foods and activities that make you strong and healthy! This will be a special week of gym days, yoga days and sports days to make it more fun and active.
We will also celebrate Remembrance day!
Week 10 – Music week!
All week we will have musical instruments and a couple of musical guests will visit to show how to play some instruments. The babies will enjoy this also!
Week 11 – Leaf Crafts and painting!
We will be doing a hedgehog made with leaves and plenty of leaf and hand print painting!
Week 12 – Holiday crafts, music and stories begin!
Lots of little crafts to take home to decorate the house for the Holidays.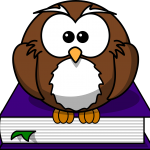 This year we are happy to invite everyone to join us in our OWL Room where we can become owl friends! Looking forward to seeing everyone and having a Hoot of a good time in the fall session!
WIWC childcare Team
---