Time for Two – Online!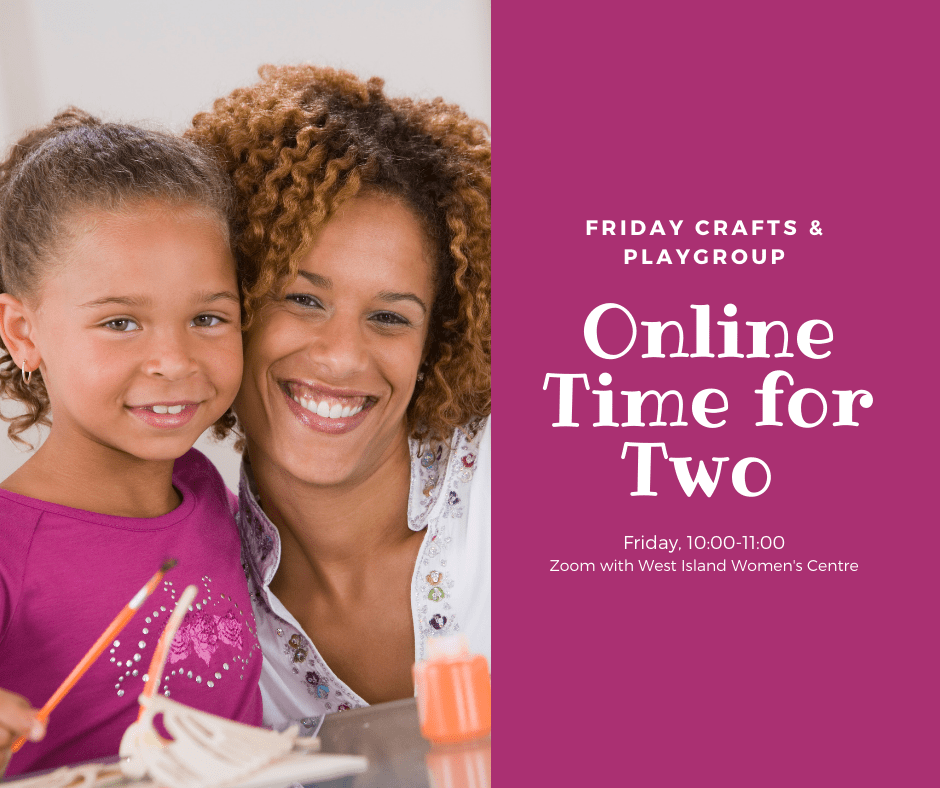 An online version of our popular free Time for Two program begins Friday, April 9, 2021.
During this fun activity, you and your child will make a craft, read a story and have time together with other local mothers! Join us each Friday morning from 10 to 11am online via Zoom.
A free craft kit will be prepared for each family every month. That way you will have access to all the materials that Iva will use during each session. In addition to stories and crafts, there will be engaging educational activities for your little ones each time.
The West Island Women's Centre's Time for Two program encourages a positive and joyful experience to share between mother and child. An additional benefit of the program is the opportunity for mothers to interact with each other and to have a very positive mother-child relationship. Mothers help to create an enriching environment in which their child can learn and grow. With the help of the facilitators, they also learn to incorporate reading and art into their daily family life.
Register here and each week you will receive the zoom details and the theme for the activities.
To sign-up: https://bit.ly/Time4-2Spring21