Toddler Tunes (Children 18 mos. – 5 yrs. With Mom)
Monday 9:00 – 9:45 a.m.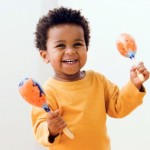 Childcare Room 2
This course will introduce your little one to sounds, tonality, and rhythms using different instruments and songs.  We'll also listen to different genres of music and explore movement and emotion, stimulating little one's creativity and intellect. Come join us to sing songs, dance, actively listen, play instruments, be silly, and explore different musical experiences.
Instructor: Shannon Simpson, Bachelors of Music
---