Support Group: Unlock Your Potential, Find Your JOY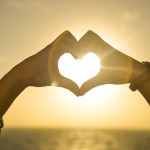 What do you think the journey of life is all about? How well does your journey reflect that definition? Using the energy leadership theory developed by Master Certified Coach Dr. Bruce Schneider, this 8-week support group explores how our specific energy level affects how we think and act. Learn how you can shift your thinking and bring a new level of awareness, joy and satisfaction into your life. It is time to unlock your unlimited potential and be who you came into this life to be! The group is facilitated by Sherry Nash, a certified professional coach and Reiki master.
Meetings will take place on Thursdays from 7 to 9 p.m. starting on April 14.
The groups are free of charge, but donations are welcomed. Registration is required. To join a group, please call the Women's Centre's Outreach Line at 514-781-8529 or e-mail outreach@wiwc.ca. Space is limited. Meetings take place at the West Island Women's Centre, located at St. Columba-by-the-Lake Church, 11 Rodney Ave., Pointe-Claire. (Please use the Vincennes Ave. parking lot entrance.)
---