Week 6 in Childcare – Getting ready for Halloween!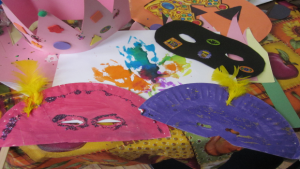 Next week is a busy week in childcare getting into the Halloween spirit!
Monday and Tuesday there will be owls and scarecrows to make and we will practice  our owl sounds for Halloween! Ooooo!
Wednesday (23rd) and Thursday (24th) we have Superhero day and Princess day. The kids get to dress up and do a show and tell, there will be dancing and we will be making crowns and masks too.
We will end the week with dancing pumpkins!
The following Tuesday we will be having our super fun Halloween party! The tickets are sold out so if you didn't get one, let Iva or the office know and we will add your name to the waiting list.
---