Week 8 in Childcare – Raccoons, Squirrels and Beavers!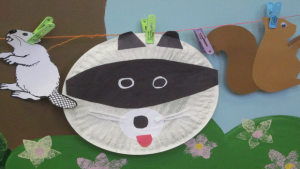 ,
On Monday and Tuesday the theme will be how to make our teeth healthy and happy after Halloween by eating lots fruits and vegetables.
The rest of the week we will explore animals like squirrels, raccoons and beavers that are preparing for winter by gathering food and making homes under the ground.
On Friday, November 8th, we are happy to support the Silent Auction by offering free childcare to our members.There are still some spots left so hurry and book now!
---