Week 9 in Childcare: All About Construction!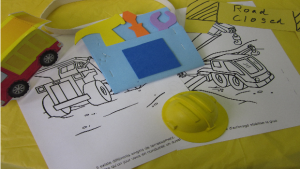 Monday we will make poppies with the kids for Remembrance Day and we will begin Construction Week!! We will be busy builders all week!
The kids will make tool belts and create houses based on The Three Little Pigs story. They will also build their own house with sticks and make a truck. The children will learn about safety and warning signs and play with building blocks, playdoh, the tool table, tractors trucks and more!
---