What We Know For Sure
Monday 7:00 – 9:00 p.m.
Upstairs Classroom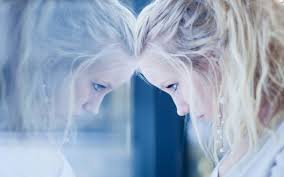 Oprah Winfrey was asked a few years ago by someone she interviewed, "What do you know for sure?"  That question led her on her own journey to discover and share with others what it is that she knows for sure about life. She found this to be a profound and life-changing experience. She published a collection of these reflections in her book,
What I Know for Sure.
Now it is your turn to answer the question. What do you know for sure?  Each class we will look at a central topic or lesson that will hopefully help you live your authentic, best life. You will be asked to explore your own life story and to reflect on these themes/issues as they have been part of your life experience. The instructor will add to this by bringing to the discussion an array of perspectives from philosophers, artists, authors, visionaries, spiritual leaders, etc. At the end of the sessions, you will be invited to share what you now know for sure with the group.
Required materials: A journal or paper and pens/pencils.
Please Note: The WIWC's free childcare service is not available during evening courses.
Please Note: This is an 8-week course. The last class is on March 13.
Instructor: Anna Szczygielski, B. Ed. (McGill University)
---