Winter Work OUT! – Medium/High Intensity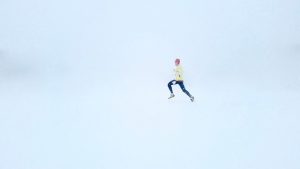 Friday 9:30 – 10:30 a.m.
Outside 
Exercising outside in the winter is a great way to boost your fitness and your mood! This outdoor class will combine short periods of running with a variety of strengthening and conditioning exercises out and about in our beautiful local community. Enjoy the winter scenery, get some fresh air, and build your total fitness in a fun way! Participants should be able to run 2 km. Classes will be cancelled in cases of extreme weather.
Important information:
Class will only be cancelled in the case of extreme weather such as freezing rain and will normally run rain or shine; dressing in layers is recommended.
The last class is on March 13. This is a 8-week course.
Instructor: Hilary Jones, YMCA Individual Conditioning Instructor
Register for Winter Work OUT! – Medium/High Intensity.
---