Writing Your Life: Memoir Writing
Wednesday 1:00 – 3:00 p.m.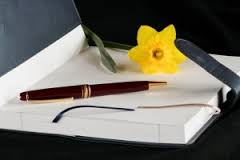 Childcare Room 2
Have you ever considered writing your own life story? This 9-week introductory course will help you to move your memories from your head to the page. In class, we'll use short writing exercises to overcome blocks and supportive sharing to learn how to trust our inner voices, and ultimately, pen our stories. Whether you want to write for yourself, for your family members, or for a wider audience, this course can give you the basic tools to get started.
Instructor: Carly Vandergriendt, Master of Fine Arts in Creative Writing
---