Yogalates
Wednesday 7:30 – 8:45 p.m.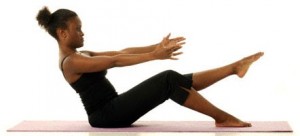 Gym
Be in the moment with an hour of mindful 3D flowing movement while still respecting your range of motion. This class blends dynamic and therapeutic yoga postures with Pilates core awareness and alignment exercises. Coast within your comfort zone or progressively challenge it! The class will end with 15 minutes of restorative breath in an asana (pose) to further relax the body. It's all good!
Please Note: The WIWC's free childcare service is not available during evening courses.
Instructor: Suzanne Reid, Stott Pilates, CAN-FIT-PRO, Certified Massage Therapist
---