You Are What You Eat: A Cooking and Thinking Class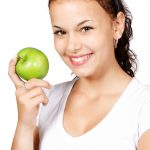 Wednesday 7:30 – 9:00 p.m.
Kitchen
This weekly course presents an ethical theme and related recipes each week. Participants will be encouraged to discuss the theme and asked to consider various media (videos, articles, interviews, skits, etc.) related to each topic. Each class will conclude with cooking a recipe related to the topic. All recipes are vegan and gluten-free, with wheat-based and non-vegan options presented.
Important information:
A consumables fee of $35 will be payable to the instructor on the first day of class.
Please bring a re-usable container for leftovers.
Please note that the WIWC's childcare service is not available during evening courses.
Instructor: Karina Leonard, B.Ed., M.A. in Educational Studies
Register for You Are What You Eat: A Cooking and Thinking Class.
---