55 Up! Conversation Group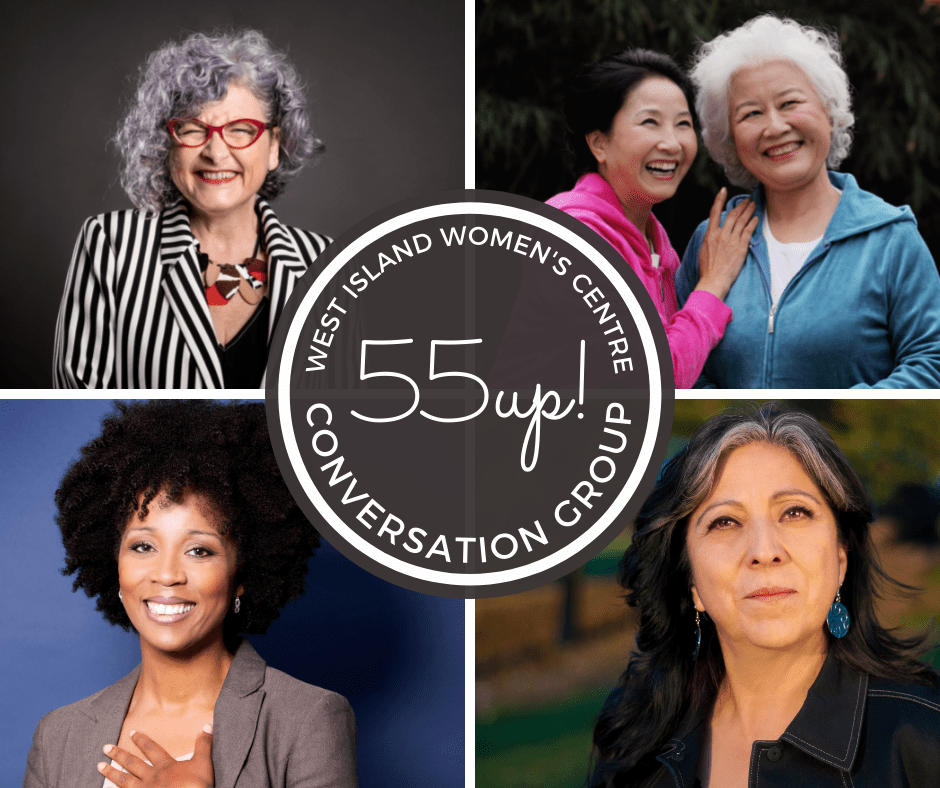 Starting on Friday September 17th at 1pm

55 Up! is back with a new facilitator!
Join us for this open-topic conversation group, where you will be able to exchange about subjects and issues that you face in your day-to-day lives.

Come and enjoy connecting with other women from our community; break out of isolation and create friendships.

REGISTER TODAY! https://bit.ly/ConvGrFall21Reg

The 55 Up Women's Group will meet outside of the West Island Women's Centre. We have installed a tent that will provide an open and airy space while having outdoor heaters as well as the option to move meetings inside if necessary. Procedures are in place to ensure that public health guidelines will be respected.

Sept. 17, 24 – Oct. 1, 8, 15, 22, 29 – Nov. 5, 12, 19, 26 – Dec. 3, 10, 1:00-2:30 p.m.

Jill is a Communications Specialist, the founder of Holistic Journaling Ink, a Journaling Master & Mentor, the Host of the Speaker Series Understandink, a certified Journaling Facilitator and Emotional Intelligence Coach, and an award-winning writer. On the personal side, Jill is also an artist and student of Buddhism. She has two grown & glorious daughters & one awesome son-in-law, and one astounding granddaughter. She resides in Ville Saint-Laurent, Quebec.
Info: Nadia Prevost, WIWC Outreach Coordinator at 514-781-8529 or outreach@wiwc.ca.
---