Language Courses
Converse in French for Intermediates
NOW IN TWO LOCATIONS!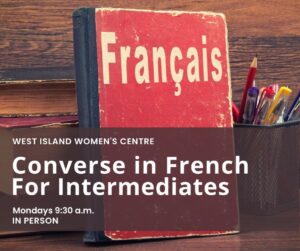 Comment allez-vous aujourd'hui?
This FREE course is designed for women wanting to improve their skills in French, helping to communicate effectively in everyday situations. The aim of this class is to improve listening and speaking skills for conversation. A large amount of time is dedicated to addressing your specific needs (professional conversation, informal and formal conversation, etc.) that each participant can benefit from.
Don't miss this great opportunity to improve your French in a relaxed and friendly atmosphere!
Instructor : Hasnaa Rzouzi, Baccalauréat en Droit Français, Maitrise en Politiques Publiques, Certificat en Développement de Carrière
Now offered in Pierrefonds as well as at the WIWC in Pointe-Claire
Converse in English for Beginners to Intermediates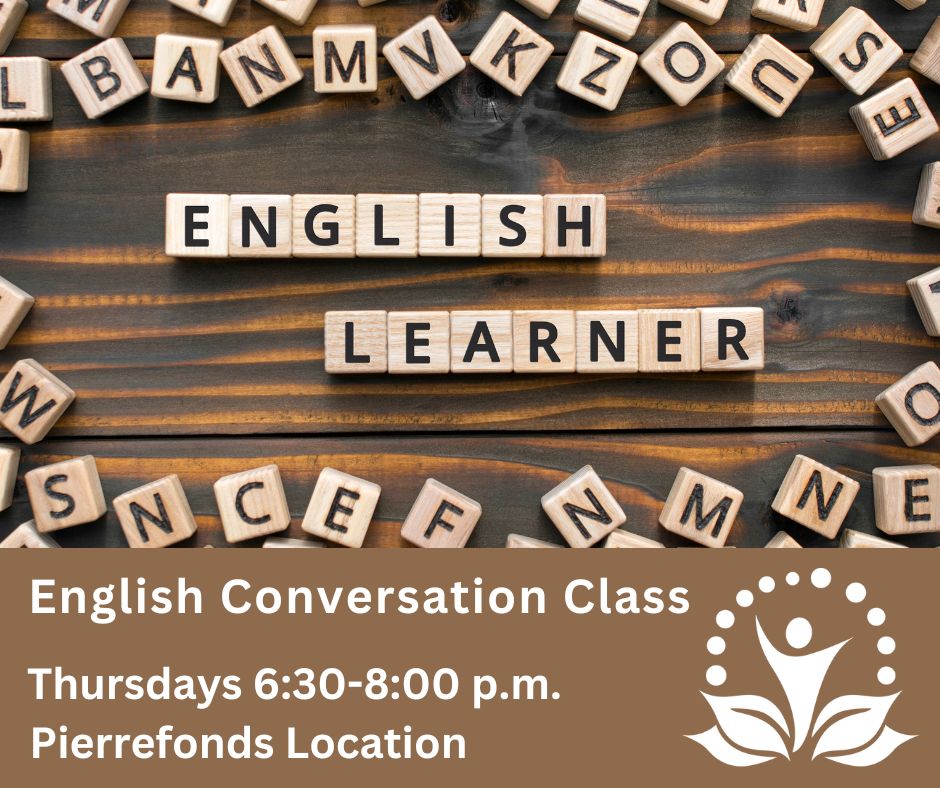 This ESL (English as a Second Language) conversation group is designed to provide an opportunity to improve your speaking and listening skills in a supportive and engaging environment. The course is suitable for beginner to intermediate level students.
Throughout the course, students will participate in various activities and discussions that focus on improving fluency, pronunciation, and vocabulary.
This is a great opportunity to improve your language skills while connecting with other women in your community and sharing experiences and perspectives. Topics will include everyday life situations and personal interests.
All course materials will be provided, and students are encouraged to bring their own experiences and interests to the class.
Hope to see you there!
Mia Ilantzis is an English and French Language Instructor who is infinitely curious about language, grammar, and how things work. Mia focuses on a Communicative Language Teaching (CLT) approach to meet learners where they are in their process. She has a background in Education, Coaching, and Recruiting, and more than 10 years' experience in higher education. An enthusiastic educator, Mia has continually supported student success and inspired people to connect to learning while they reach their goals and fulfill their potential.
Thursdays 6:30-8:00 p.m.
EBEE, 4902 Saint-Charles Blvd, Pierrefonds, H9H 3E3
---