Moms & Tots Playgroups/Conversation and Support Groups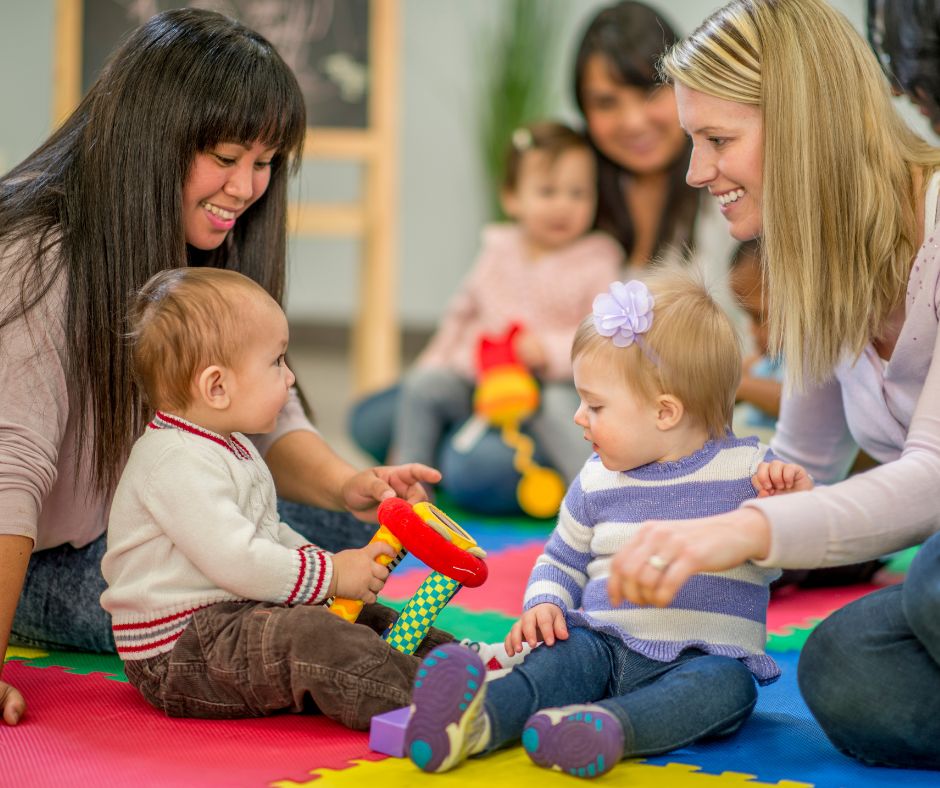 Time for Two playgroups
Since October 2005, we have been offering Time for Two, an arts and crafts program for young families in the CLSC Lac St. Louis territory. The purpose of this activity is to break isolation and support all families.
Time for Two encourages a positive and joyful experience to share between mother and child. An additional benefit of the project is the opportunity for mothers to interact with each other and to have a very positive mother-child relationship. Mothers help to create an enriching environment in which their child can learn and grow. With the help of the instructor, they also learn to incorporate reading and art into their daily family life.
Click the link below for more information and to register:
Time for Two North
Tuesdays from 9:30 AM to 11:30 AM
4902 Saint-Charles Blvd, Pierrefonds
Time for Two South
Fridays from 9:00 AM to 11:00 AM
West Island Women's Centre, Pointe-Claire
New Baby Conversation and Support Group
This support group for mothers of new babies (less than 12 months old) is a regularly scheduled drop-in meeting where mothers are encouraged to discuss the challenges and joys of the early days of parenting. Each weekly meeting will have a focused topic based on the needs of the group and time for connection and open discussion.
---