Holiday Basket Collection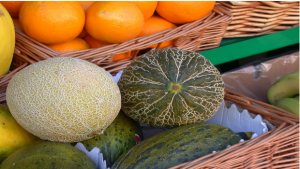 Each year the West Island Women's Centre collects non-perishables for families needing help around the holidays. And every year we ask our members to contribute however they can. Some bring in non-perishables, some gifts for the children, some come on a designated day and help wrap up presents for the kids and finally some help deliver the food and gifts to the families.
This year we again ask for your help in supporting two families.
One family consists of a mom, 16 year old girl and boys aged 10 and 11.  As well as non perishable food and household supplies, we are looking for gifts for them all, the boys like soccer and hockey as well as Xbox and Xbox One.  Both boys needs winter boots, snow pants, winter jackets, hats, gloves etc.
The second family consists of a mom and girls aged 10 and 5. Once again, non perishable food, household supplies and gifts are needed, the little girl likes dolls.  Winter clothing (not boots) is also requested for both girls.
In order to avoid duplicates, please check the signs in the hallway of the Centre to see what has already been donated and tick off what you will bring.
A huge thank you for your generosity!