Free seminar: Laughter Wellness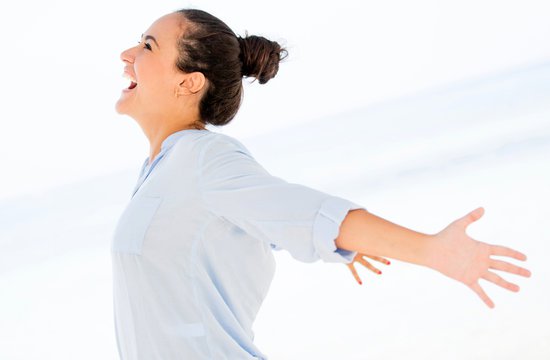 In this workshop you will learn about the incredible benefits laughter has on the mind and body. You will be guided through warm-up exercises and during the workout will alternate between laughter exercises, rhythmic clapping, and deep breathing exercises. They are designed to simulate laughter in a group setting with eye contact, childlike playfulness allowing for real, contagious hearty laughter to flow from the body. Throughout the exercises, positive energy builds and positive feelings emerge. Come and experience this very fun and interactive workshop in a safe space that allows you to feel more joyful and connected!
Come dressed in comfortable clothes, shoes and don't forget a water bottle. Absolutely no yoga experience needed, only your willingness to let loose, relax and enjoy the feelings of pure love, joy and connection!
Free childcare for preschool-aged children is also available, but you must register for this service by 3 p.m. the day before the seminar takes place.
Please register for the seminar and childcare by calling the office at 514-695-8529, or by e-mailing womenscentre@wiwc.ca.
---