New Moms Support Group
New motherhood can be an overwhelming experience.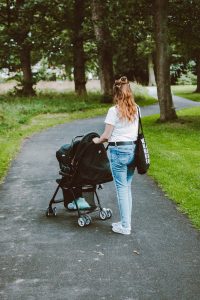 Are you feeling pressure to be the perfect mom?
Are you feeling anxious and sad, but don't understand why?
Do you feel alone or disconnected from others around you?
Would you like to meet other new moms going through the same things?
Join us for our free monthly support group for new moms. Come talk, share, and connect with other new moms. Free childcare is provided. The group is facilitated by Corrie Sirota-Frankel, a counselor and social worker.
WHEN: February 18, March 17, 2020 from 1 to 3 p.m.
WHERE: The West Island Women's Centre, St. Columba-by-the-Lake Church, 11 Rodney Avenue, Pointe-Claire. (Please use the Vincennes Avenue parking lot entrance.)
Registration is required. To join this support group or for more information please call the Women's Centre's outreach line at 514-781-8529 or e-mail outreach@wiwc.ca.
---