Recent Immigrants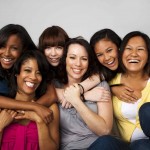 Free Workshops for Recent Immigrants
Join us for New Connections and the Quebec Workplace, a program designed specifically for women who have arrived in Canada in the last 5 years. With a focus on employment, the workshops provide tips and strategies for finding a job as well as information about our local community. Participants will receive practical information and be able to share their experiences.
This year, the four New Connections and the Quebec Workplace workshops will be offered on Thursday afternoons from 1 to 2:30 p.m. from February 2 to February 23, 2017 and will cover the following topics:
Employment — February 2
Networking — February 9
The Basics of CV Writing — February 16
Discover Your Community — February 23
The workshops will take place at the Sources Adult and Career Centre (located in the Riverdale High School building) in Pierrefonds. The entrance to use is at 5080 Sources Blvd., and the workshops will be in Room 155.
This program is open to all women. Students at the Sources Adult and Career Centre and women from the community at large are all welcome!
To register for this program or for more information, please call the West Island Women's Centre's Outreach Coordinator at 514-781-8529 or e-mail outreach@wiwc.ca.