Annual General Meeting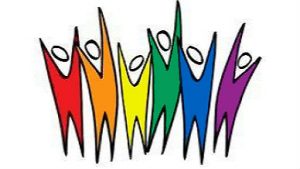 2020 ANNUAL GENERAL MEETING 
JUNE 18, 2020 
13h00 – 15h00
Please mark your calendars for the upcoming 2020 Annual General Meeting for the West Island Women's Centre. Even though we cannot come together in person, we are looking forward to having you join us online through Zoom. 
Come hear about what we have accomplished over the past year, elect the Board of Directors, review our financials and Annual Report, and learn more about how we are planning on adapting our programming in the fall. While we will be facing a new reality, we are heartened by the community engagement so far with our online programming. In addition, we intend to bring back in-person programming in the fall, taking into consideration all the needed safety protocols.
If you are planning on attending the AGM meeting, please RSVP by clicking here. 
If you have any questions or issues with registering on this form, please email agm@wiwc.ca.
Closer to the date of the AGM, we will then send you the secure link to the AGM meeting on Zoom. If you are new to Zoom, we will also be sending out easy instructions on how to login and participate!
Some of the critical issues to be voted on include:
Acceptance of the 2019/2020 Activity Report
Acceptance of the audited financial statements to March 31, 2020
Nomination of the auditor for fiscal year 2020/2021
Election of the 2020/2021 board of directors
Please join us!
---
BOARD OPPORTUNITIES AT THE WEST ISLAND WOMEN'S CENTRE:
JOIN OUR BOARD OF DIRECTORS!
The following West Island Women's Centre Board position will be open for election, with the current Board Member incumbent putting forward her nomination for re-election.
The following West Island Women's Centre Board position will be open for election, with no current Board member incumbent putting forward their nomination.
Volunteers Director
Childcare Director
Elections for these Board of Directors positions will take place during the West Island Women's Centre 2020 Annual General Meeting – Thursday, June 18, 2020, from 13:00-15:00.
If you would like more information or are interested in putting forward your candidacy for any of these Board positions, please contact Sarah Ford, WIWC Executive Director, at 514-695-8529 or director@wiwc.ca.
Nomination deadline is Monday, June 15, 2020 at 15:00.
---
The 2019 Annual General Meeting (AGM) was held on Thursday June 13, 2019 from 12 to 2 p.m. Reports on this year's activities and financial statements were presented and approved.  In addition, elections were held for the 2019/2020 Board of Directors.
The occasion was also used to honour a number of our long term instructors and staff members as well as outgoing Board members.