Teen Workshops
FREE WORKSHOPS FOR TEENAGE GIRLS IN WEST ISLAND HIGH SCHOOLS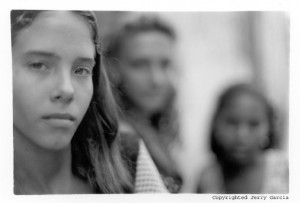 Since 2008, the West Island Women's Centre has been reaching out to teen girls in local high schools through timely and relevant workshops.
Each workshop series consists of 2 to 5 one-hour workshops and is designed for Secondary I – III female teens. However, workshops can be tailored to serve the school's needs and those of senior girls.
The topics covered in our interactive workshops are:
Girls Online
What role does technology play in bullying and being bullied?
What is the appropriate use of Facebook, MSN, texting, Twitter, etc.?
How does the inappropriate use of technology affect a teen's self esteem and sense of identity?
Teen Sexuality
How can we promote good sexual health and responsible behaviour?
What do body image and self-esteem have to do with sex and sexuality?
What do teens need to know about feelings, biology, birth control, sexually transmitted infections, the role of technology, etc.?
Self-Defence
How can teens behave in an assertive manner using body language?
What are the best ways to avoid physical conflicts and protect oneself if necessary?
How do traditional martial arts techniques help teens become more powerful, both mentally and physically?
Find out more information or how to bring the workshops to your school by calling the Women's Centre's Outreach Coordinator at 514-781-8529 or email outreach@wiwc.ca