Free Seminar: Understanding Clinical Hypnotherapy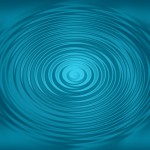 This seminar will be about how hypnosis works, the difference between the conscious and the subconscious mind, and will include examples of the many cases the presenter has worked on in his practice.
Certified Clinical Hypnotherapist David Bernstein is a member of the National Guild of Hypnotists, licensed to practice hypnotherapy anywhere in the world. David has been on CJAD radio many times, lectured dozens of times in and around Montreal, and his Concordia Unversity TED Talk has close to 85,000 views.
Register online for this seminar or call the Women's Centre at 514-695-8529 or email womenscentre@wiwc.ca.
Free childcare is available for this seminar. Please call 514-695-8529 or email iva.rooney@wiwc.ca by 3 pm on May 28 if you require childcare for this presentation.
---