WIWC Update: October 6th
Dear West Island Women's Centre members,
We have received new regulations from the Quebec government regarding in-person gatherings. As of today, all fitness and recreational in-person activities at the Centre will be paused until October 28th. All our online classes will continue as scheduled.
A majority of our in-person classes at the Centre were developed with the possibility of potentially going online in the case of a required shutdown. Our team will be contacting all in-person class participants to explain how we will proceed going forward.
Thank you for your understanding and patience as we adapt our programming during this period. One of our major goals during the pandemic is to provide community connection, helping reduce social isolation. We will also do our part to help reduce community spread and we take seriously the health of activity participants, instructors, facilitators, and staff.
We will continue to monitor these regulations and adjust our programs accordingly. The interest in our online programming is wonderful and we will continue to provide low-cost courses and free activities.
Take care,
The West Island Women's Centre team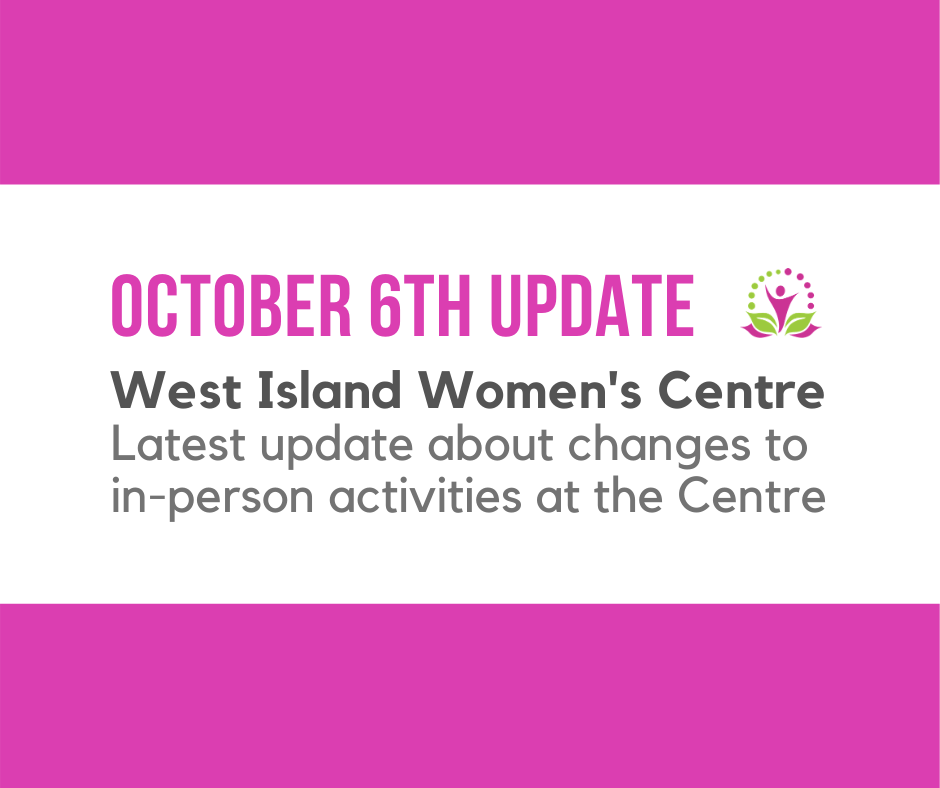 ---