Free Seminar: Breasts and Back – How to Stay Healthy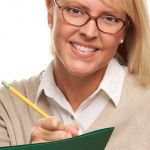 The goal of this seminar is to share essential information to help women stay healthy. A full overview of the body, physiology of breasts and the correlation with back pain will be presented. How physiotherapists help you stay healthy will also be shared in this seminar.
Presenter Isabella Pace is a licensed physiotherapist with l'Ordre professionnel de la physiothérapie du Québec. Isabella spent much of her childhood playing soccer and figure skating competitively. It was her lifelong love of sports and physical activity that drove her to pursue a career in healthcare and wellness. She completed her bachelor's degree in kinesiology at the University of Ottawa and her master's degree in physiotherapy at McGill University.
Isabella has had practical experience working in a variety of fields including orthopedics, cardiorespiratory rehabilitation, spinal cord injury rehabilitation, and rheumatology. She has completed complementary courses in cancer rehabilitation and advanced pediatrics.
Register online for this seminar or call the Women's Centre at 514-695-8529 or email womenscentre@wiwc.ca.
Free childcare is available for this seminar. Please call 514-695-8529 or email iva.rooney@wiwc.ca by 3 pm on May 18 if you require childcare for this presentation.
---