Free Seminar: Reiki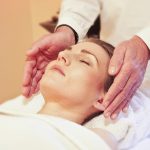 Reiki is a Japanese technique that can be used to access the life force energy to balance our energy and our bodies. In this seminar you will learn about the use of Reiki to create spiritual, emotional and physical well-being.
Register online for this seminar or call the Women's Centre at 514-695-8529 or email womenscentre@wiwc.ca.
Free childcare is available for this seminar. Please call 514-695-8529 or email iva.rooney@wiwc.ca by 3 pm on May 6 if you require childcare for this presentation.
---